NutriPulse™ Sweet Lupin Flour
About
The Sweet Lupin Bean is an ancient pulse that is very high in protein, fiber and has a wide range of functionality for food processing applications. Sweet Lupin is related to the lupini bean; however, it has a much lower alkaloid content. As a result, Sweet Lupin is not bitter and exhibits more functionality and processing capabilities.
Powell May International works with a Chile-based grower and Ontario manufacturer to produce high quality 100% Sweet Lupin Flour. The flour has a natural protein content of 40 – 50%, as well as soluble and insoluble fibers and oligosaccharides. Sweet Lupin is one of the few legumes containing minimal gastric and digestive irritants and inhibitors.
With the superior digestibility and bioavailable nutrients, Sweet Lupin Flour is the superfood of wheat, ancient grain, and gluten-free flours.
Product Applications
Sweet Lupin Flour is very versatile for the bakery and snack food manufacturing. It can be used for gluten-free, value added and nutrient-rich products, for example: breads, pastas, muffins and snack bars. Sweet Lupin flour is very compatible with other cereal and pulse flours, thus usage ratios can range anywhere from 10% to 100%, depending on the application.
Gluten-Free
Sweet Lupin improves the texture, flavour and appearance of gluten-free products, due to that it acts similar to gluten flours. Combine it with rice, teff, buckwheat and other flours for a healthy and appealing gluten free product.
Protein & Nutrition
Sweet Lupin flour is an excellent and natural option to fortify wheat-based goods, such as breads, pasta, and cakes. Replacing up to 20% of the wheat flour with Sweet Lupin will maintain the texture and flavour of the baked product, while significantly increasing protein and fiber, yet reducing the calories and glycemic load.
Pulses
Pulses have been receiving increased attention over the years due to that they are one of the most sustainable and nutrient-dense plants available for human consumption. As the world population grows, food security is a significant problem for developing and developed countries, thus, the importance of Pulses continues to increase substantially. The plants falling under the Pulse category include: dry beans, dry peas, chickpeas, and lentils.
The food industry and United Nations have been focusing attention on the use of Pulses in all corners of the food industry, including bakery, snacks, dips, meat alternatives, and beverage. With the promotion of Pulses, more consumers and manufactures are demanding innovative Pulse products. Sweet Lupin exceeds the benefits of commonly consumed Pulses due to its premium quality, with regard to nutrients, sustainability, and functionality.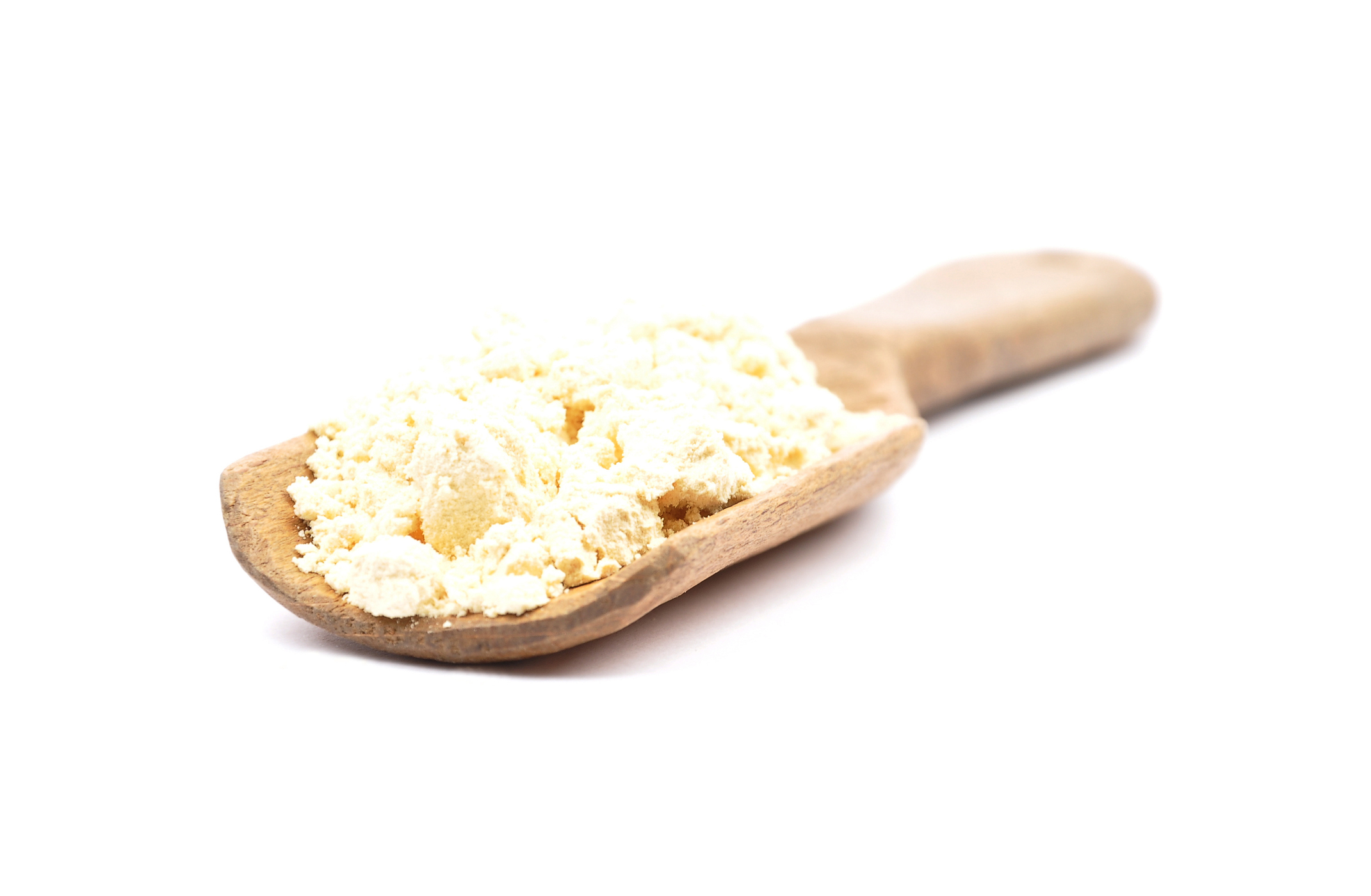 Benefits of Sweet Lupin Flour
Products made with Sweet Lupin Flour